Everyone else has a web site these days, so I figured, why not me, too? I like to add things repeatedly so check back a lot for new DragonballZ info. I know many people don't think of DBZ as "cool" because they only watch a few episodes and think it's stupid but it only gets better!!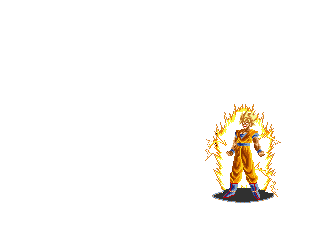 I'll mainly use this site to post lots of my favorite .jpgs .gifs and cool pics. I will soon have a lot more biographies. If you have any trouble at all with my site like a miss spelled word of something that is not true, please contact me right away. I would like this site to be as good as possible!!

I'm also going to use this web site to help you understand DBZ. It's a great show,but it really isnt a great show for kids under 8. I know many kids who were not allowed to watch it because of violence. People die and blood is always flying around in a fight. So I'm not trying to be mean or anything but when I was young I got in big trouble for watching it so I'm just trying to keep you out of trouble.
We hope to update this page often with new photos. Please be sure to sign the guestbook below and let me know what you think.